Scotland
Our daughter, Katherine, is spending the fall term in a foreign study program at Glasgow University affiliated with Dartmouth College. In November after I had business meetings in Dublin, Katherine joined me in Ireland for a few days and then I flew back to Glasgow with her and Jan flew over to join us. We spent four days with her in Glasgow. We spent much of the time seeing sites around Glasgow but took a one day excursion to northern England to see Hadrian's Wall.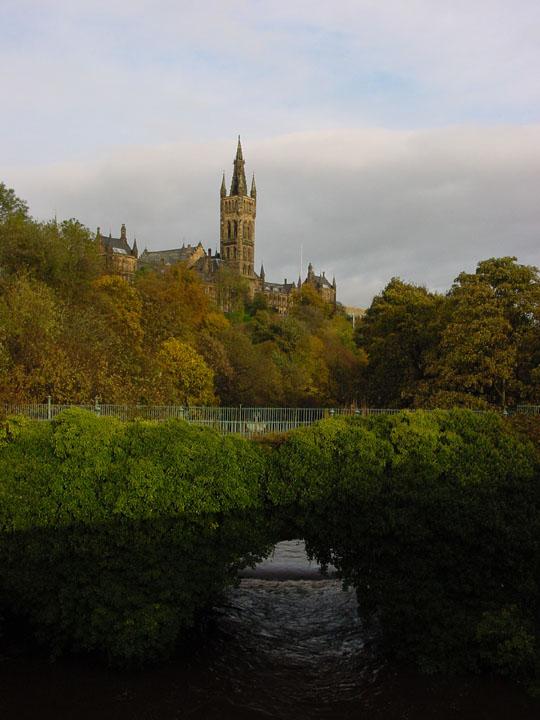 The main building at Glasgow University viewed across Kelvin Park and the Kelvin River
A lot of sites near the university are named for Lord Kelvin, late 19th century Physicist. Kelvin matriculated at the university at the age of 10! and was professor of natural sciences for over 50 years (1846-1899). After retiring from the classroom, he was Chancellor for 8 years until his death.
We stayed in the lovely Kelvin Park Lorne hotel at the southeast edge of campus and near Katherine's apartment. The room was huge and well furnished.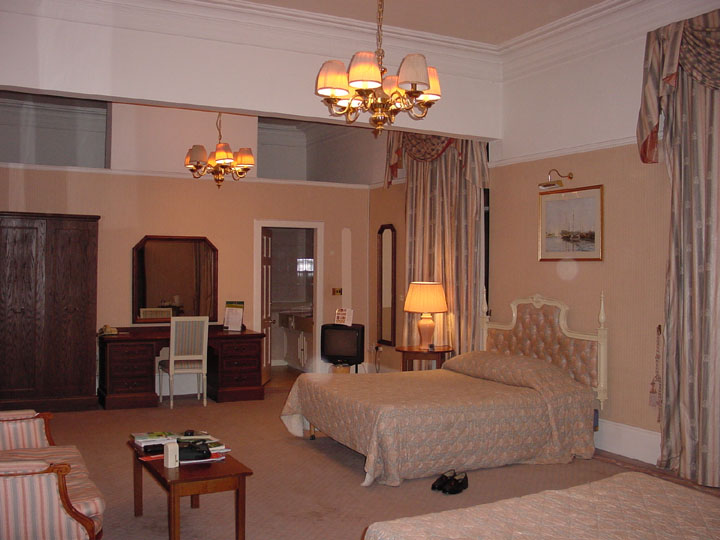 Our room at the Kelvin Park Lorne hotel
Each Wednesday night all the Dartmouth students studying at Glasgow share dinner at their sponsor's apartment.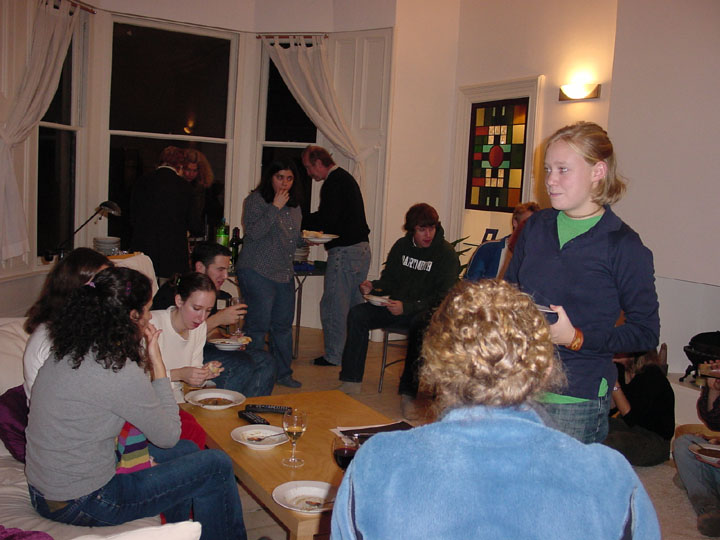 Katherine at Wednesday evening dinner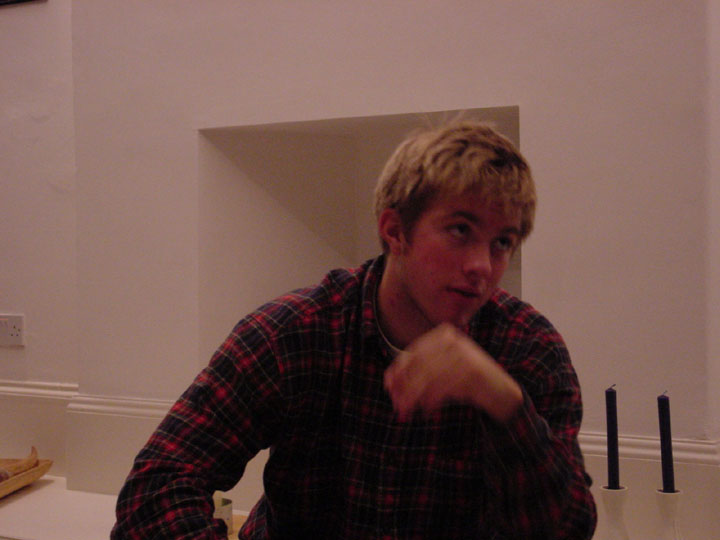 Katherine's friend Bill at the dinner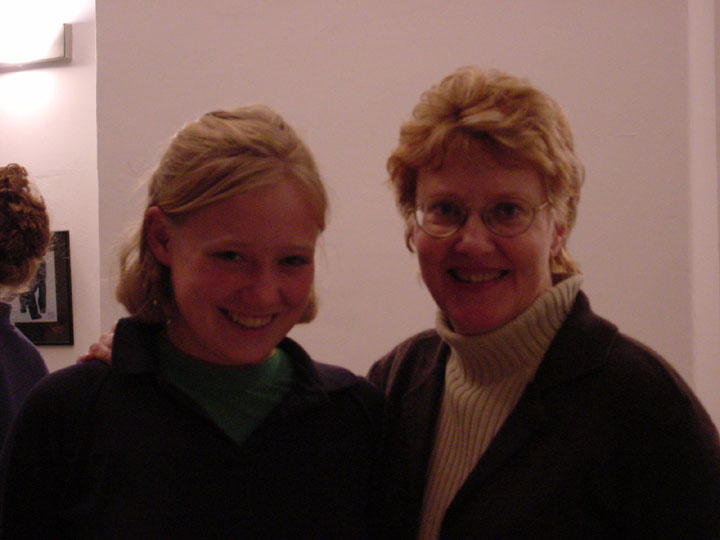 Katherine and Jan at dinner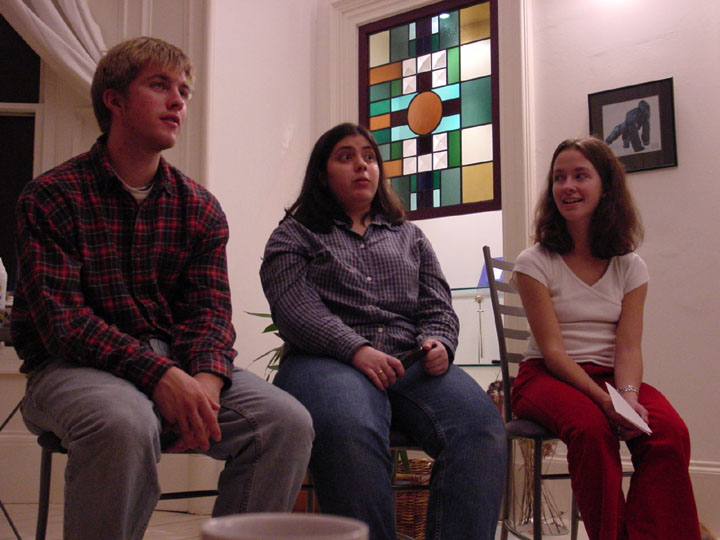 Bill and two other Dartmouth students
The students all stay in apartments on a hill just across the park from the university.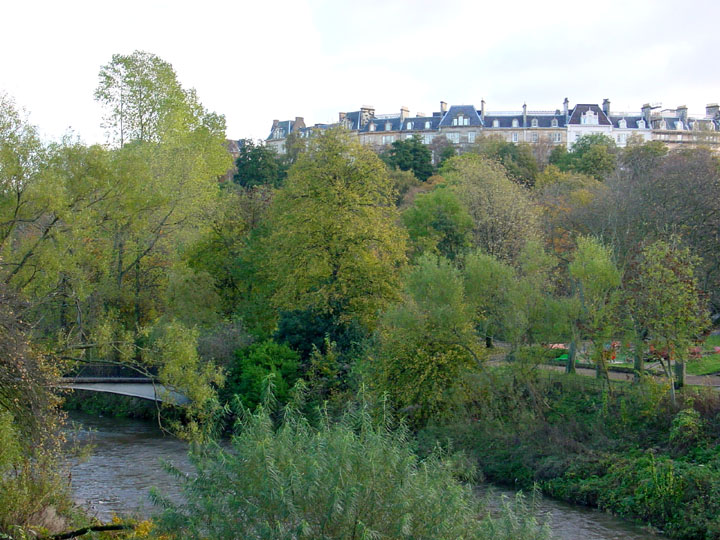 Apartments on the hill overlooking the park, where the Dartmouth students stay
While Katherine was in class and studying, Jan and I explored Glasgow sites such as the Kelvin Grove Art Museum and the Glasgow Cathedral.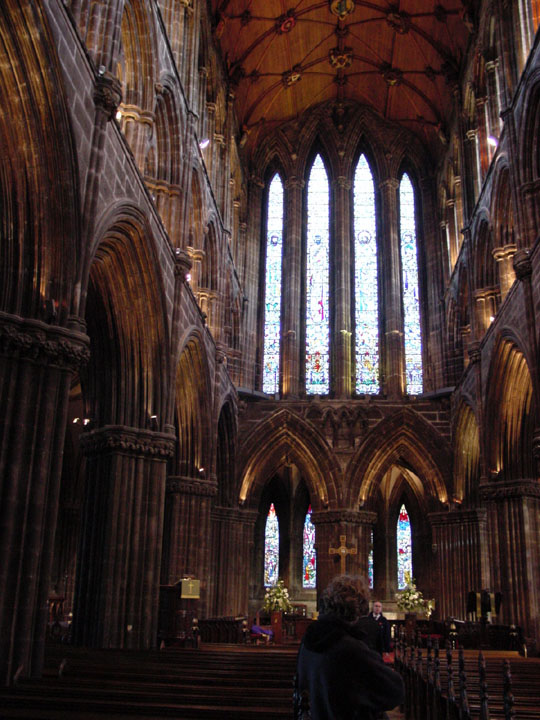 Glasgow Cathedral Interior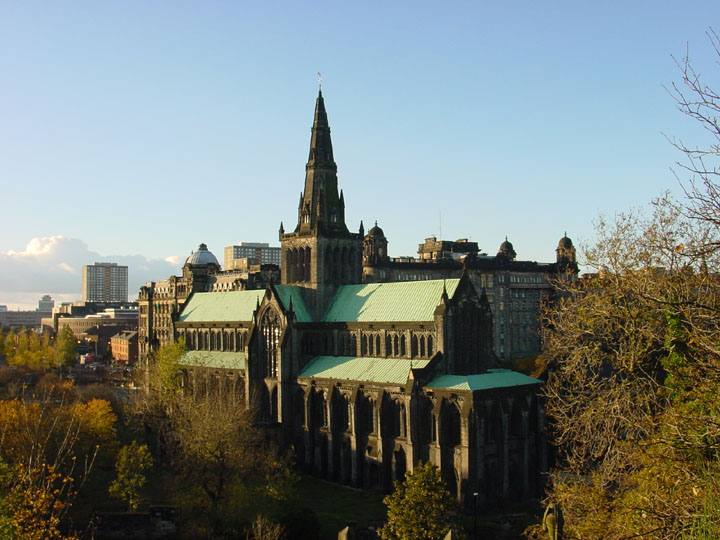 Glasgow Cathedral (from the acropolis)
On Saturday we drove to northern England to see Hadrian's Wall build in the Second Century to keep the Picts out.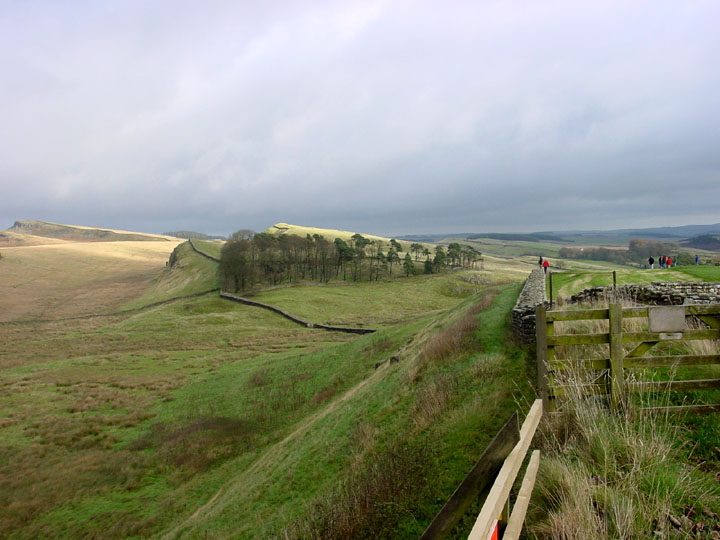 Ruins of a Roman Fort and Hadrian's Wall
Many of the viewing locations along the wall were closed due to Foot & Mouth outbreaks. The location above just opened the day we visited after being closed for four months. After visiting the wall and walking along it for a short distance, we stopped in Hexham, a quaint little English village with some narrow streets and a wonderful abbey.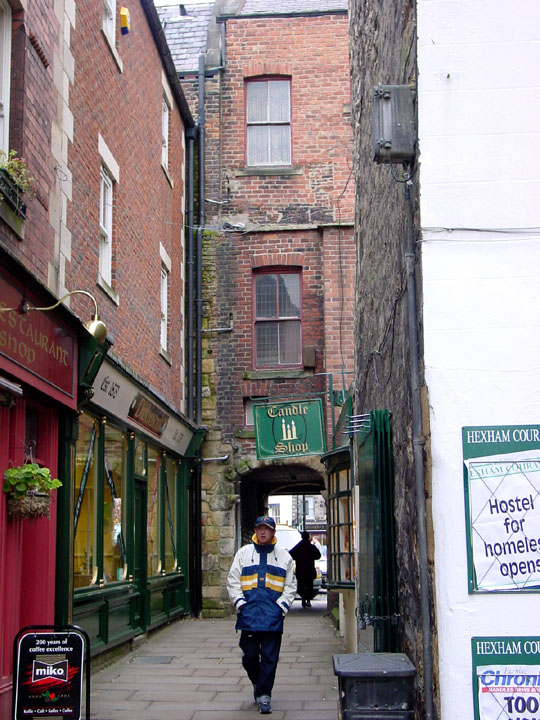 A narrow steet in Hexham near Hadrian's Wall