Our New Bathroom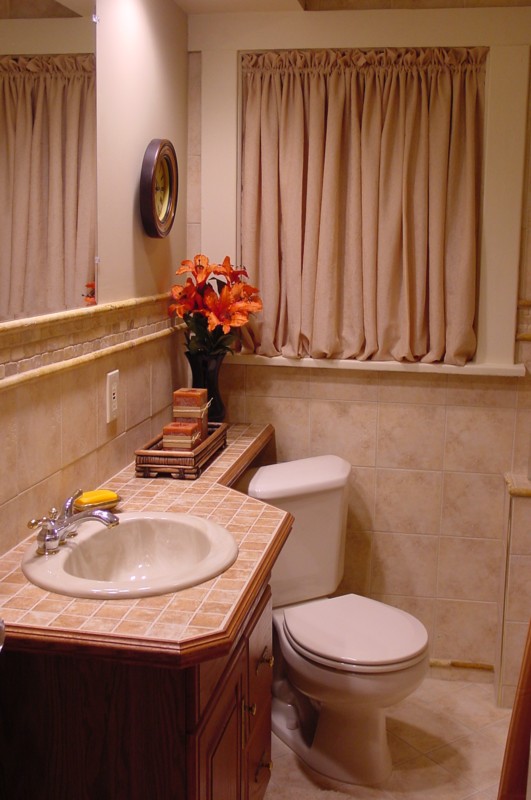 The sink and toilet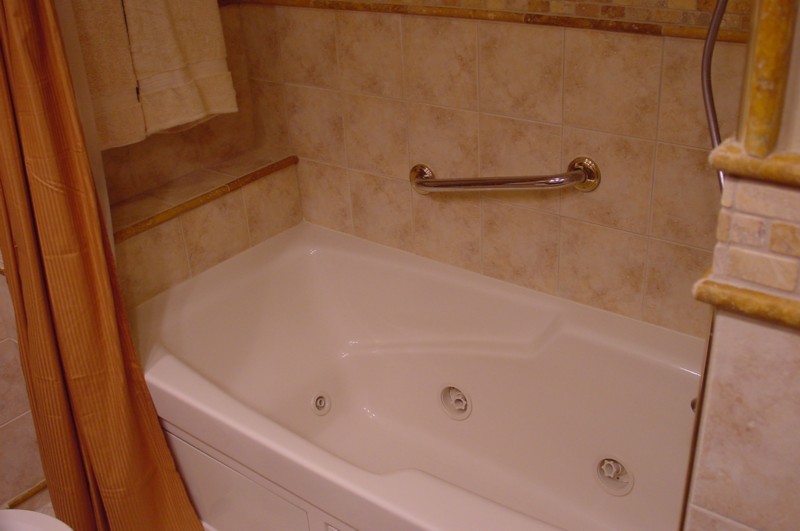 The tub.
Note the whirlpool jets on the sides and back.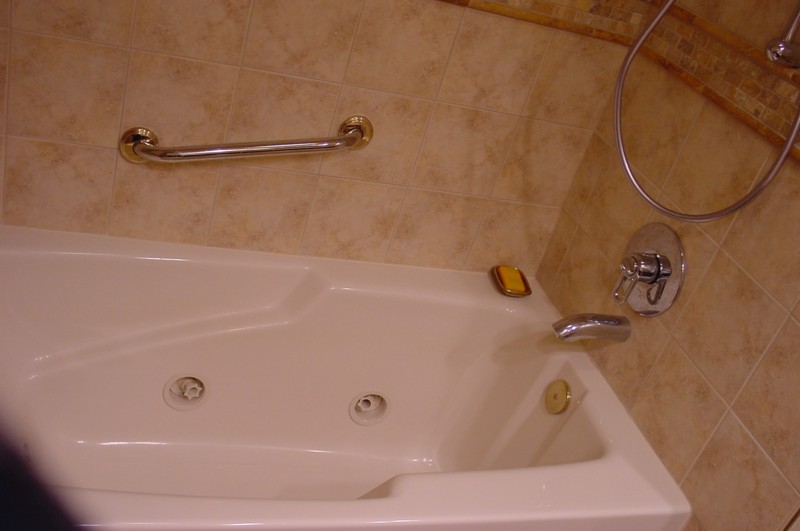 Another view (looking to the front)
Sorry about the angle but it is very hard to get far enough back to get this much in.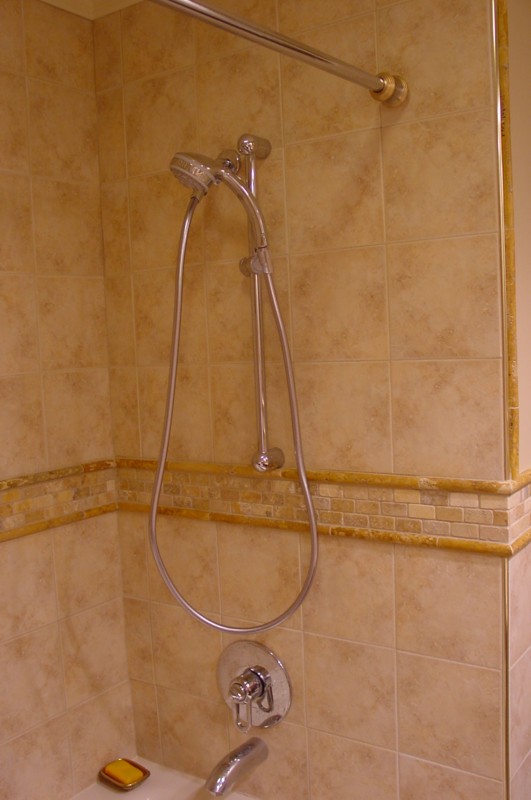 It also has a shower.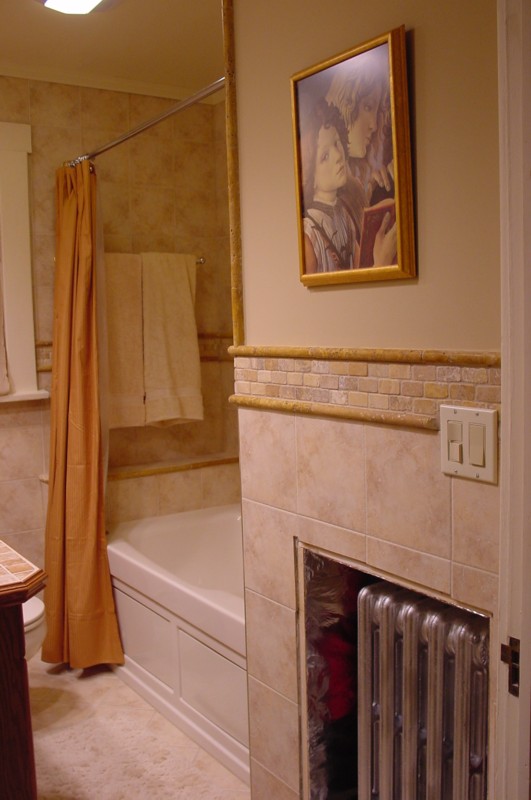 Here's the view from the doorway.

Note in next pixture that the radiator is covered now.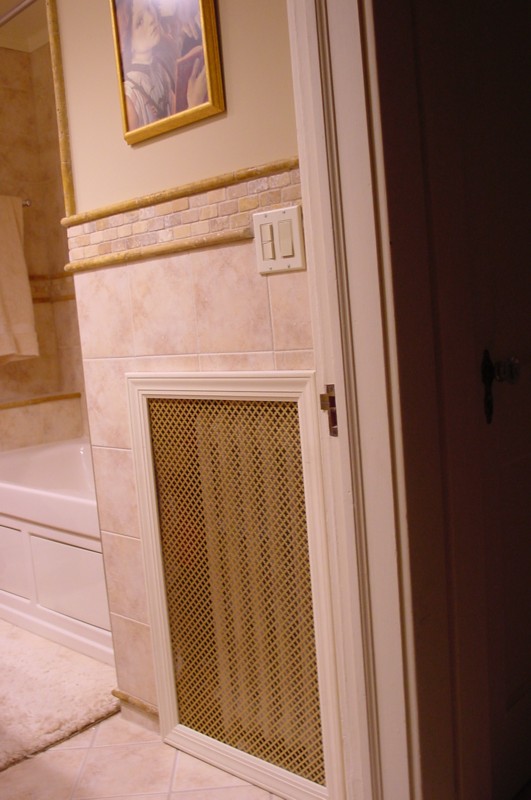 Again sorry about the angle but it is hard to get far enough back.
Now some details.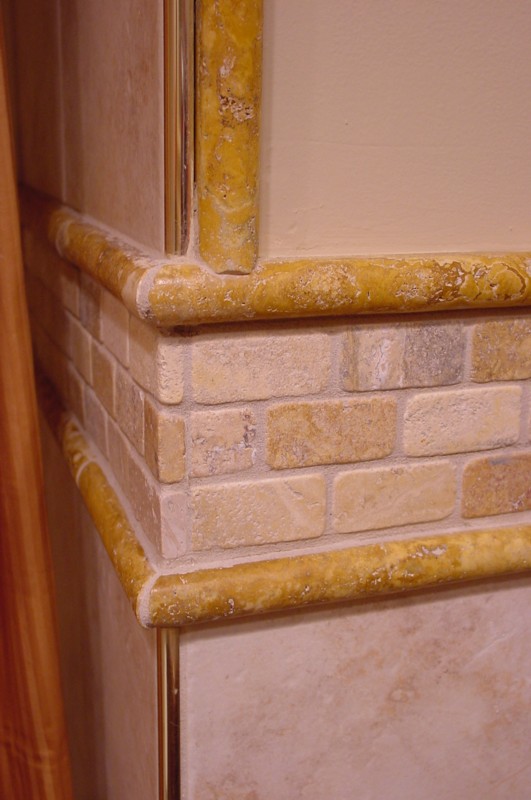 This shows the smaller tile in the border that runs all around the bathroom.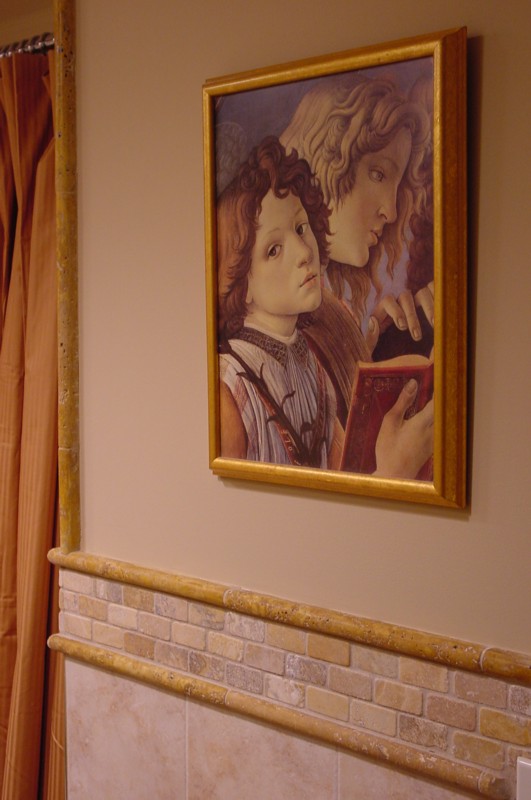 This nice reproduction that we bought in Florence has colors that go nicely with the tile and walls.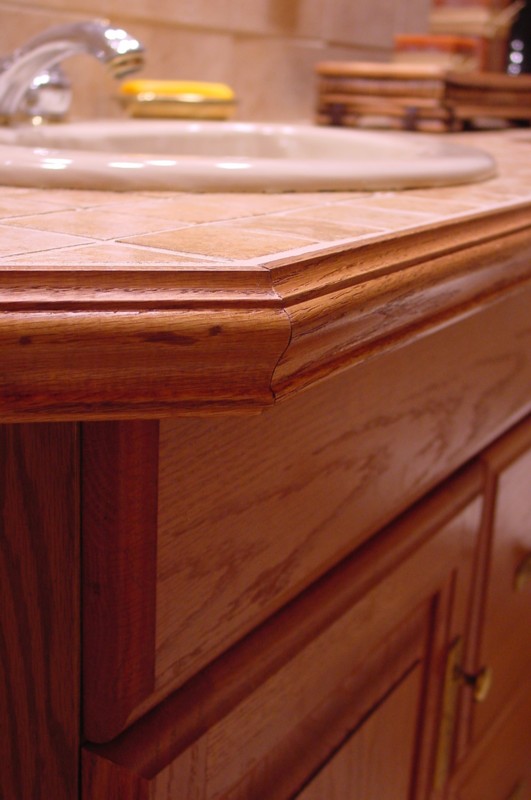 All the tile work and plumbing was done by the contractors we hired, but we reinstalled the cabinet ourselves and did the molding before they put the tile on the top surface.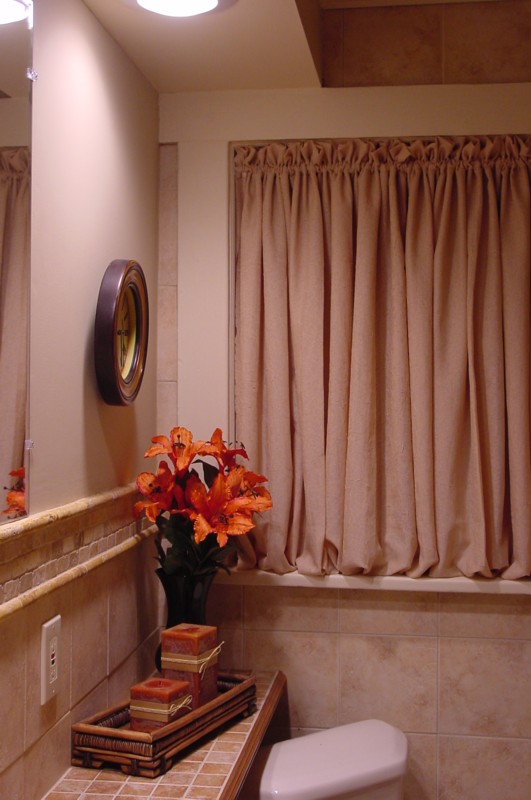 Another close up of the area between the sink and the wall, which shows the deck tile better.